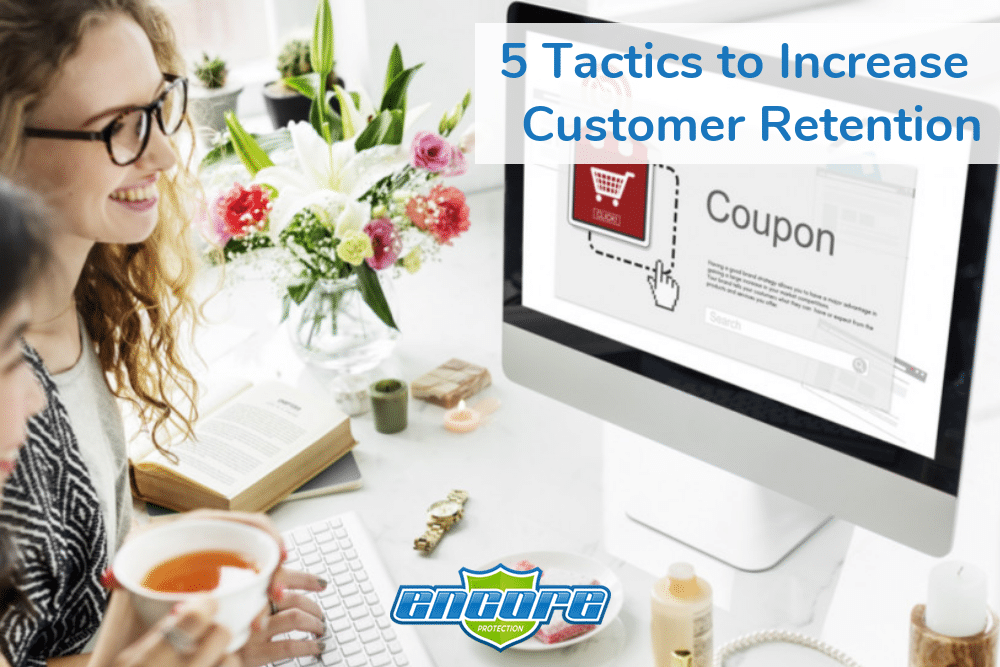 FAST FACTS
Nearly two-thirds of a company's business is from existing clients and customers.
Just a 2 percent increase in customer retention could save you as much as 10 percent a year.
Members of loyalty programs spend about 15 percent more each year than other customers.
As we rush toward the end of 2020 and prepare for 2021, one of the main goals of every business owner is customer retention. Knowing who will be buying your goods and services next year is a great way to start a preliminary budget and know where you stand financially. It can also help you find new clients and customers you haven't explored yet.
While full customer retention is ideal, the simple fact is that consumers switch brands all the time. They may find a slightly lower price somewhere, or find a store that's closer to them. That's why it's so important to build actual relationships with your existing customers to ensure they stay loyal to your brand.
Here are just a few ways you can keep your customers coming back to you time and time again, including using loyalty reward programs.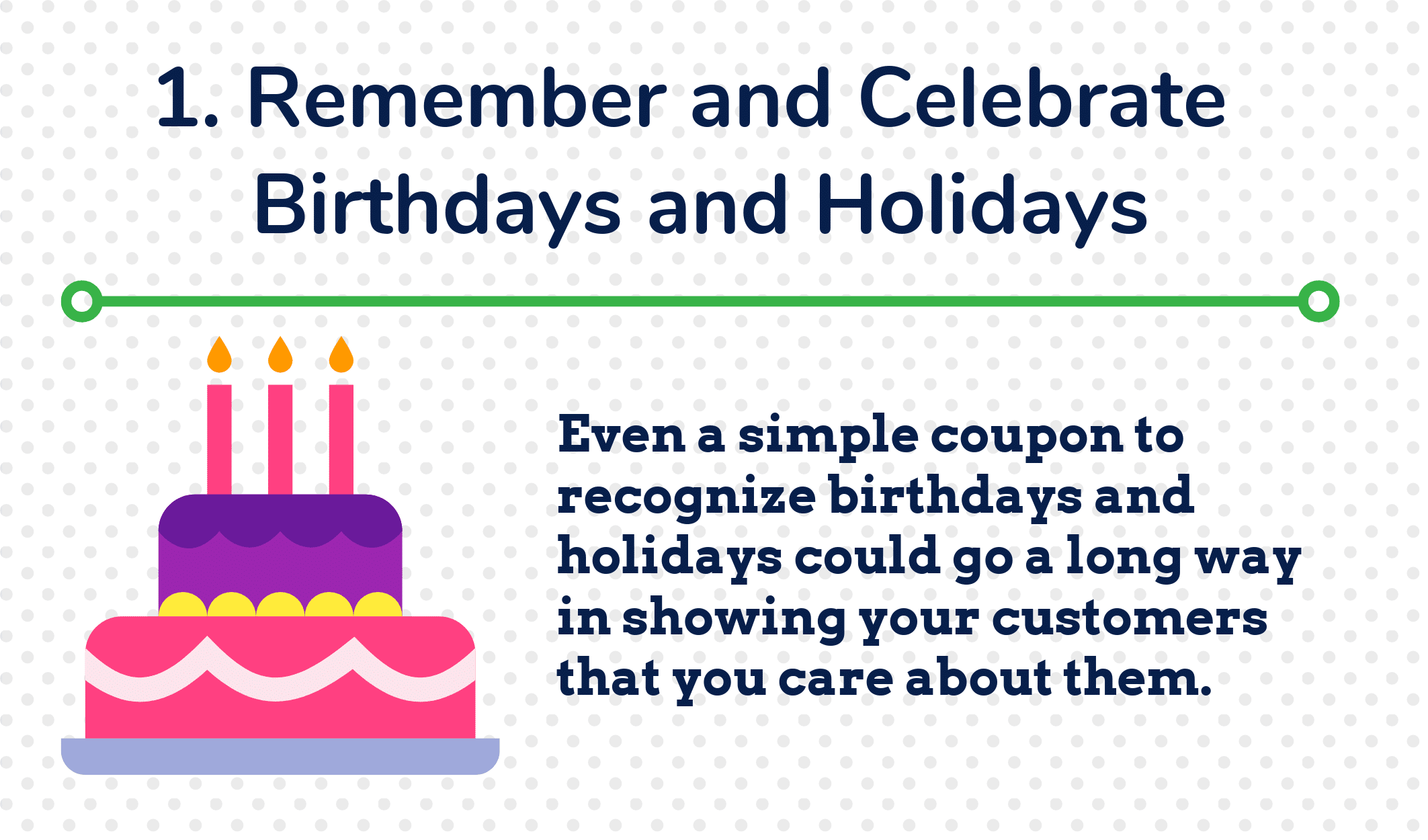 1. Remember and Celebrate Birthdays and Holidays
Quick: Think of your biggest client. When's their birthday? Their company's founding date? These are just a couple dates you should be tracking. On these days, make sure they get something special from you. It doesn't have to be anything major. Even a simple coupon could go a long way in showing that you care about them.
Another good detail to keep in mind is the holidays your customer celebrates. For instance, if you know a client celebrates Hanukkah, an "8 Days of Savings" coupon booklet could be a great choice. Just make sure you know your customer or client celebrates that holiday. For example, not everyone who's Jewish observes Hanukkah. A general "Happy Holidays" coupon is a good blanket solution to send out to clients.
2. Invest in Their Businesses
Do you have clients who offer services you can utilize? If so, use their services! Show your clients that you care about their business by supporting them, just like they support you. This is especially true for small businesses. If you can support other small businesses, you can help create a community of businesses who buy from each other, not each others' big competitors.
Of course, the easiest ways to complete these transactions is just to pay full price for each others' goods and services. However, some companies may find it easier just to give each other discounts on certain offerings. If you choose to use this method, make sure no one is getting the short end of the stick. That's a quick way to lose that customer.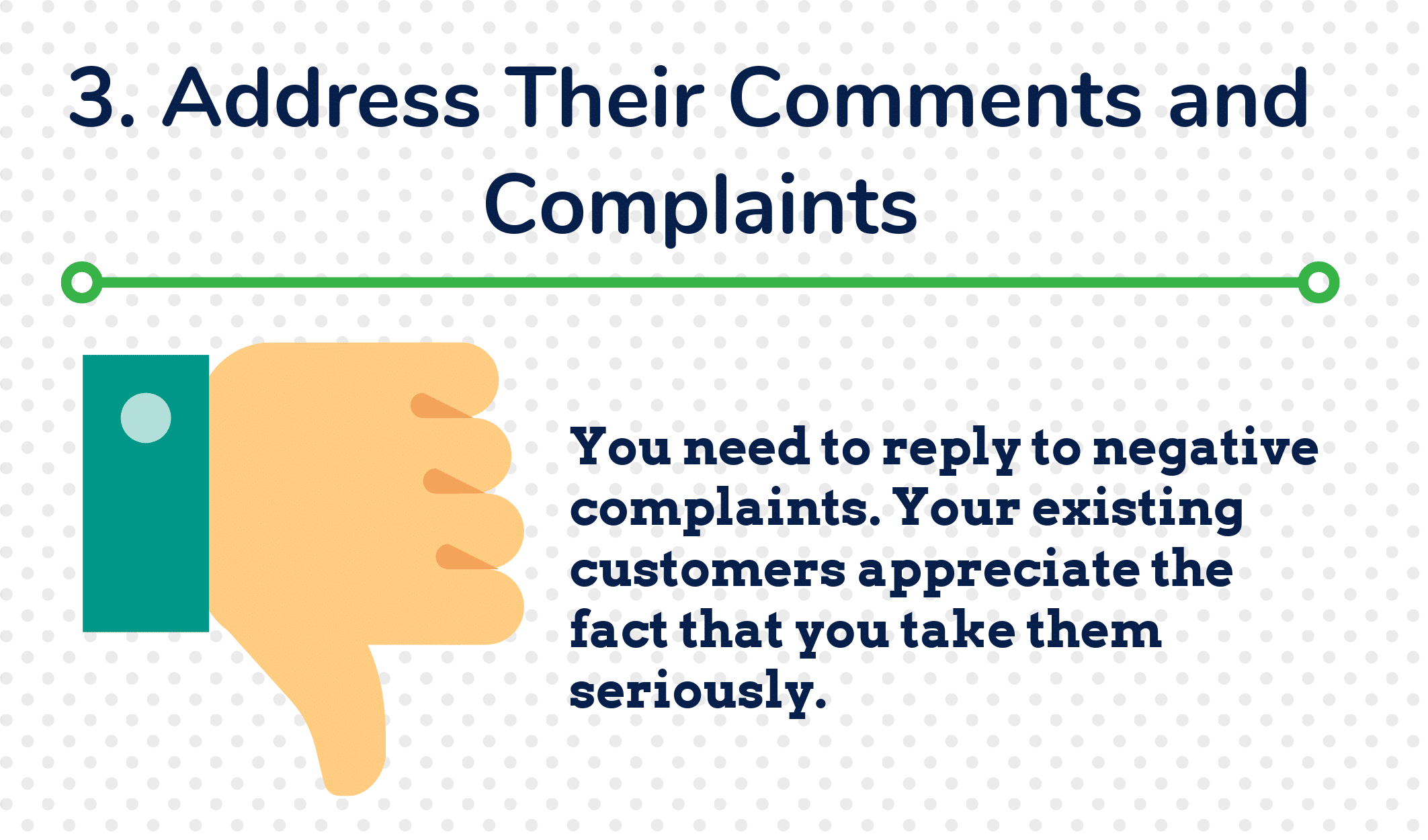 3. Address Their Comments and Complaints
One of the most important aspects of your company's online presence is online reviews. Whether on Yelp, Google, Facebook or another review sites, the majority of potential customers will look you up online before doing business with you. What's more, when existing clients leave reviews, especially negative ones, they want a response from you.
Over half of all people who leave negative reviews expect a response, but over 60 percent of those people say the company has never replied. You need to reply to negative complaints. Not only will existing customers appreciate the fact that you take them seriously, but potential customers will see that you actively do your best to do right by people who do business with you.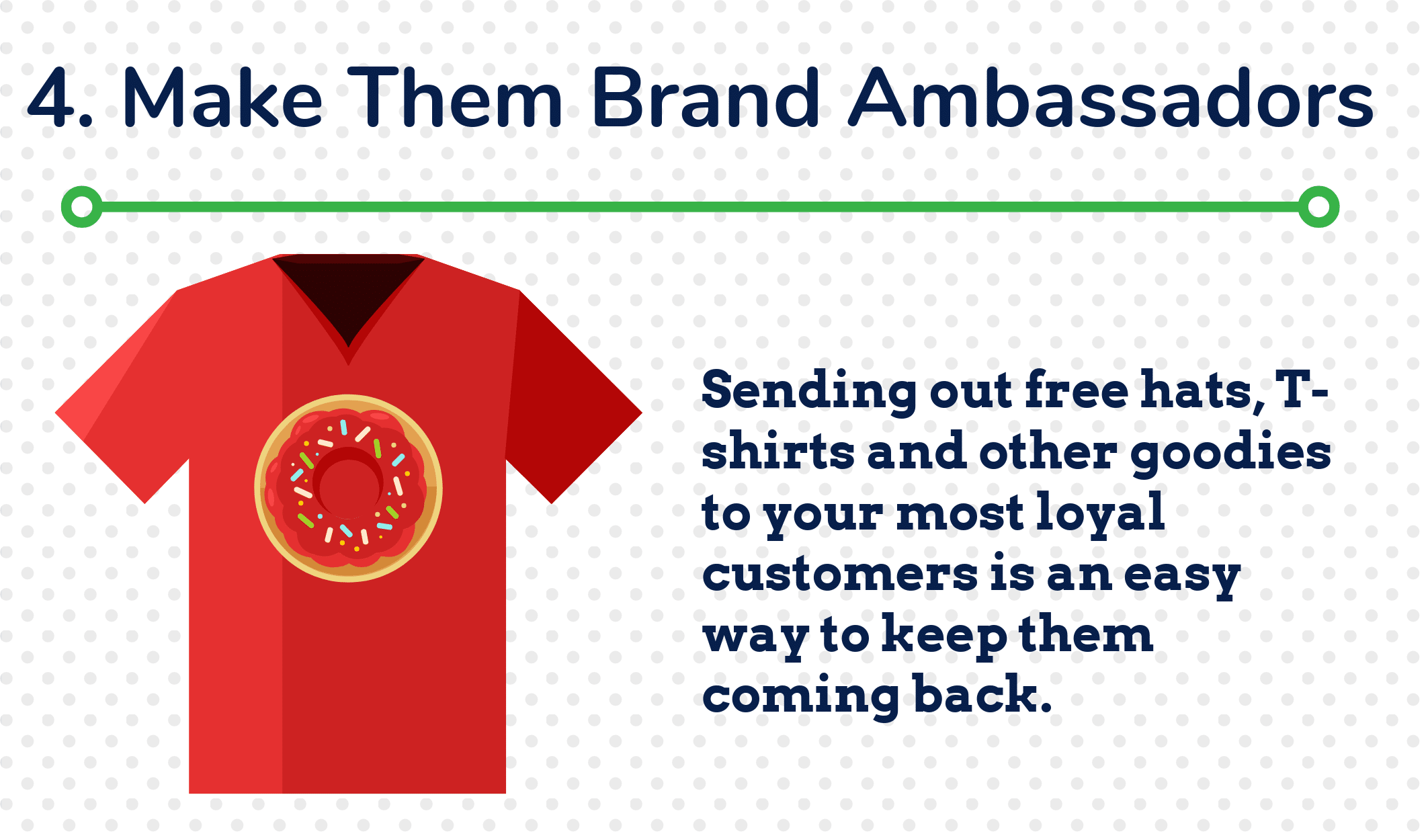 4. Make Them Brand Ambassadors
Do you like getting free stuff? If you're like most people, the answer is "yes," especially if that free stuff is useful. Sending out free hats, T-shirts and other goodies to your most loyal customers is an easy way to keep them coming back. Plus, when they wear those shirts and hats out and about, they get the word out about your business.
Other great swag to send out could include koozies, keychains and other useful items. Even small drawstring bags are a great option. Be sure that whatever you send out is branded with your logo, and it's something your clients will use. Otherwise, it'll just sit in a cabinet somewhere as a waste of money and a golden opportunity.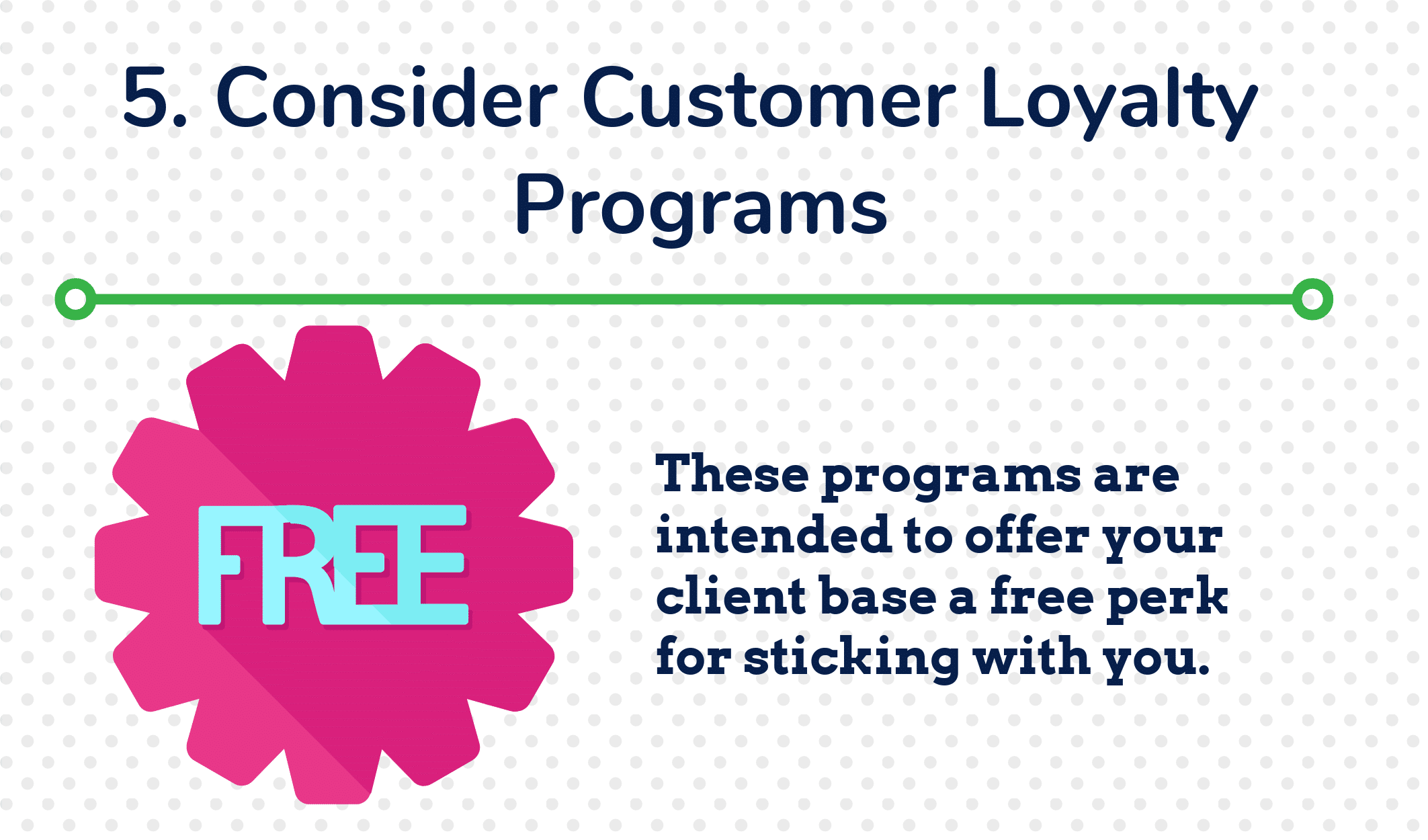 5. Consider Customer Loyalty Programs
One of the most tried and true methods of increasing customer retention is loyalty programs. These programs are intended to offer your client base a free perk for sticking with you. Think of cell phone companies adding on free access to streaming services, or credit card companies offering discounts on hotel stays.
One of the most useful (and unique) perks you can offer are roadside assistance loyalty programs. Your clients and customers can rest assured, knowing that if something goes wrong when they're driving, they are covered. It's one of the most practical loyalty programs available, and your customers will be more than a little relieved when they are rescued from a roadside emergency.
Sign Up for Encore's Roadside Assistance Loyalty Program
Encore's Affinity Program is the premiere roadside assistance loyalty program. Whether your clientele are commercial drivers or private consumers, our program has them covered. Plus, you can offer this perk for just pennies on the dollar.
For more information about our Encore Affinity roadside assistance loyalty program or to get a free call, contact us online today!