Value-added programs are one of the easiest ways to attract new clients and retain the ones you have. With the Encore Affinity Program, you can offer unparalleled roadside assistance service to your clients, in addition to the products and services they already purchase from you. The services provided by the Encore Affinity Program can be tailored to the specific needs of your business and your clients to ensure both you and they are getting the maximum value from the program.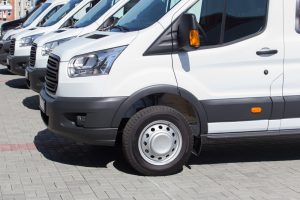 Encore's value-added program is not just for commercial insurance companies. If your business is involved in nearly any part of the process to get commercial vehicles on the road, such as a body shop or a truck financing company, the Encore Affinity Program is for you. We provide the same services — and more — as many of the big names in roadside assistance, but often at a lower price. That's why our members have stayed with us, year after year. Read on to learn how we can help you boost your revenue with our added value program.
Benefits of Encore's Affinity Program include:
Low cost for boosted profit

Greater customer loyalty

Edge over your competition

Customizable for every client
Covering What Commercial Insurance Policies Lack
Vehicle insurance is one of the largest industries in the United States, and a large portion of that is for commercial vehicles. Policies are comprehensive, covering the high financial costs of any accidents that may happen on the road. Since semi truck and other large vehicle accidents often result in serious bodily and property damage, that coverage is essential. However, what most policies lack is roadside assistance.
As an insurance agent, you can set your firm apart with the Encore Affinity Program. For what amounts to pennies on the dollar, you can add on full roadside assistance. While many comparable programs offer little more than a call center before charging an additional fee to send out a tow truck, Encore offers full assistance with no hassle. At a low cost to you, and little to no cost to them as a value-added benefit or giveaway program, you can provide your clients with the peace of mind few other insurers can.
Value-Added Programs for Other Businesses, Too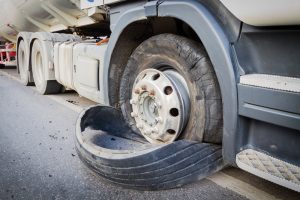 It's not just insurers who can benefit from the Encore Affinity Program. For example, if you own a service center that specializes in commercial vehicles, you can offer a roadside assistance add-on to every tire sale or engine repair. Financing companies for commercial vehicles, such as banks, credit unions and commercial lenders, can also offer this value-added program, giving you the edge over competitors by providing extra benefits from the very beginning. Customers feel more confident now that they are covered, thanks to you, and in turn, you increase your own revenue.
Encore Affinity Program also offers credit card value benefits. If your institution issues credit cards to businesses, you can add on Encore's roadside assistance as an added bonus to your clients for using your card. Equipment tracking services can also benefit from the Encore Affinity Program. When a vehicle with tracking breaks down, Encore can automatically send out roadside assistance to get them back on the road.
With the Encore Affinity Program, you can offer your clients a value-added program based on their needs. This includes an adjustable number of service calls allowed per month, modifiable towing allowance and other customizable plan options. All of this comes at a relatively low cost to you, allowing you to turn a greater profit and stand out among your competitors.
With the Encore Affinity Program, you can grow your business and create greater customer loyalty with world-class roadside assistance. Contact us today to learn more about our value-added benefits and to get a quote.