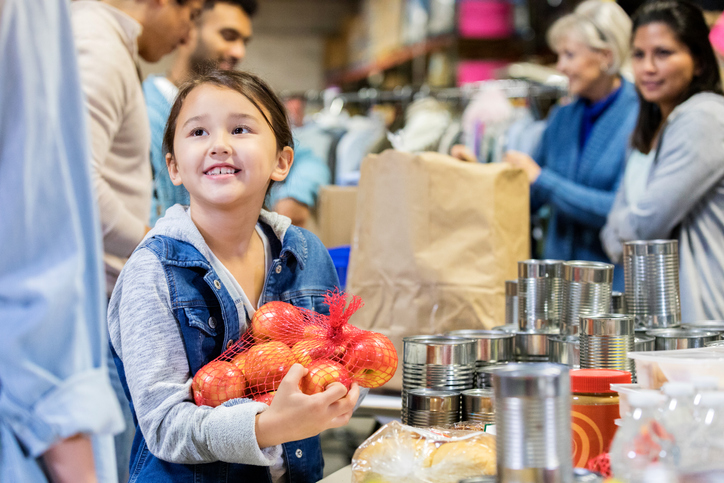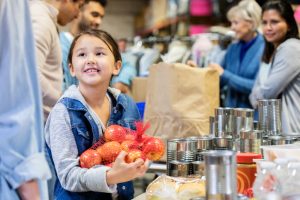 Whether you are a commercial fleet driver who is delivering food, goods, and healthcare items to those that need it or you are working remotely and attempting to teach your child that "new math", we all are getting used to a life that seems like the new normal. If you are feeling like you want to contribute to flattening the curve, but you don't know where to start, here are a few top stories and examples that are currently helping the essential workers. 
Coronavirus Aid, Relief, and Economic Security (CARES)
The Senate unanimously passed a relief bill yesterday that will assist small and midsize motor carriers. This will help maintain payrolls, supply lines, and the shipment of essential goods that we so desperately require. Here are some more details of what the act will cover according to trucking.org: 
Provides nearly $350 billion in federally guaranteed loans via the Paycheck Protection Program to provide eight weeks of cash-flow assistance to small businesses who maintain their payroll during this emergency. If employers maintain their payroll, the loans would be forgiven, which would help workers to remain employed and affected small businesses and our economy to quickly snap-back after the crisis.




 

Allows the Paycheck Protection Program to cover payroll costs, paid sick leave, supply chain disruptions, employee salaries, health insurance premiums, mortgage payments, and other debt obligations to provide immediate access to capital for small businesses who have been impacted by the coronavirus.

 
Provides $17 billion in small business debt relief by requiring the Small Business Administration to pay all principal, interest, and fees on all existing SBA loan products for six months to provide relief to small businesses negatively affected by the coronavirus.




 

Provides $10 billion for expanded eligibility for SBA Economic Injury Disaster Loans, including emergency grants, an advance of $10,000 within three days to maintain payroll, provide paid sick leave, and to service other debt obligations.

 

 
Donating Lunches for Fleet Drivers
Many truck stops, and grocery stores are having trouble keeping food stocked across the country. Fleet drivers are having to pull 12+ hour shifts and sometimes doubling up routes to make sure we get our products. This leaves little time to waste when shopping for food. The Iowa Motor Truck Association is doing their part to fix this problem by offering 1,000 complimentary boxed lunches this week at their local weigh station. You can easily contact your local government if you wish to donate lunches or use the online resources like charities dedicated to the fleet industry.  
Creat
ing
 Masks 
with Household Items
With the drastic shortage of n95 masks for the healthcare industry, groups have popped up on popular social media sites to help wherever possible. One mission states: "We have a goal and a mission to make sure no first responder, doctor, nurse or hospital/medical personnel has to go without the things they need to do their jobs safely in these trying times." It is times like these where the real heroes shine. We should be grateful for all the contributors who are using their spare time to make a difference. If you want to contribute like them, simply donate materials that they are requesting or use online resources like Phoebe Health who are providing information for the necessary guidelines to follow if you wish to create your own mask. There is also a printable stencil to use if you have a sewing machine on hand.  
Using 3D Printers to Our Advantage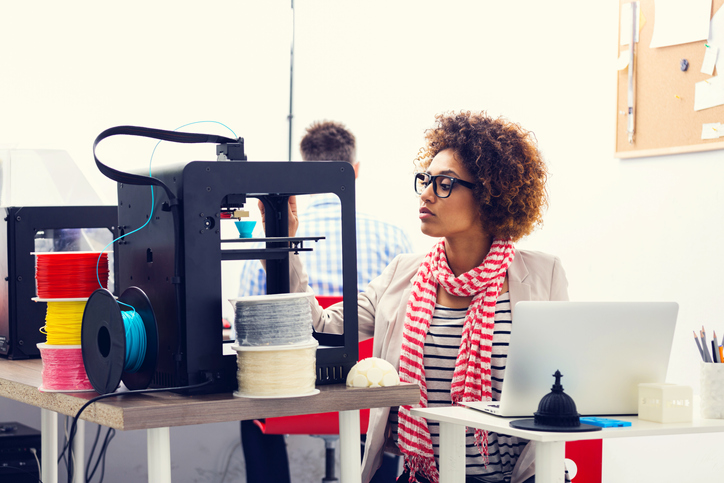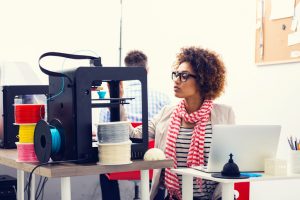 Multiple corporations and Facebook groups who have access to 3D printing technology are changing over their equipment to mold ventilator valves (which is in high demand for hospitals around the world) and donating them to local healthcare professionals. For example, a Denturist named Eric Kukucka has restructured his machines to create 20 new ventilators per day.   
"It has to meet the specifications and regular standards required. Someone from Windsor Regional Hospital is picking up some prototypes (Wednesday) to study to see if this works or if we need to make some modifications." 
Facebook groups like this one have grown from 5 followers to over 3,000 in a very short time.  Many dental and medical manufacturing companies are working 24 hours a day to increase the supply of parts to those hospitals who need them. These parts, especially ventilator valves and masks, will be submitted for approval and once approved, mass production of these designs will be taken by everyone contributing to the page. Nationwide community groups such as this are a great way to learn who has shortages and which local company can contribute the easiest. If you by chance have the materials and a 3D printer, then you can access their approved designs in their files section to get started. Feel free to comment on their page if you have any questions. 
Helping Prevent Burnout by Contributing to The Cause
In a 2018 study, healthcare professionals were interviewed to determine how they deal with stress and their overall satisfaction with their jobs. The study found that most of the healthcare workers are less likely to experience burnout the more they feel their work is meaningful. That is great news to hear considering our current scenario, but with the ongoing shortages of supplies and the possible unknown future of the economy it seems some healthcare workers might feel helpless. To prevent our fleet drivers, healthcare professionals, and other essential workers from added stress, simply contributing will show that their work is meaningful and not going unnoticed.  
Whether you are out delivering food door to door or a part of a commercial fleet, protect yourself against common roadside emergencies with Encore Protection's commercial roadside assistance. Dead batteries, empty fuel tanks, and tire blowouts are going to happen whether you are prepared for it or not. The best way to make sure you deliver essential goods on time is taking preventive measures with one of Encore's commercial roadside assistance plans.