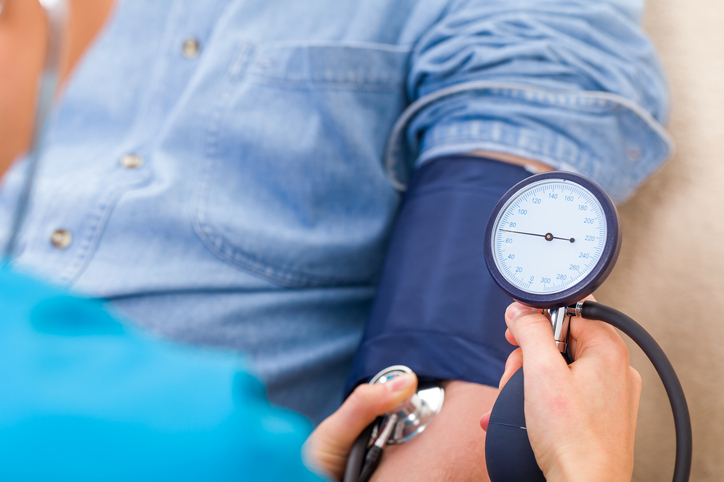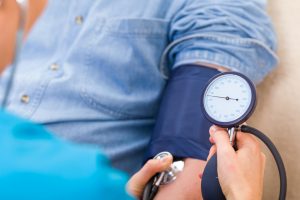 Taking your DOT physical can be nerve wracking. Especially if you have high blood pressure.
The following guide is merely a collection of tips and tricks drivers have used to help them lower their blood pressure temporarily as well as for the long term
We are not medical professionals and we suggest that if you have high blood pressure, that you take it seriously and work adamantly to lower it in the long run for overall safety while you are on the road. A visit to your doctor is the best way to get advice on how to lower blood pressure. None of the tips to lower blood pressure here are a guarantee and should be treated as such.
LOWERING YOUR BLOOD PRESSURE RIGHT NOW
PRACTICE SLOW DEEP BEATHING FOR 5 MINUTES
Lots of drivers have failed DOT physicals simply from being nervous about their results. If you already know that you have above average blood pressure, you may feel that overwhelming anxiety of the results. The irony behind this is you're possibly raising your blood pressure by worrying about it. Slow deep breathes have been known to temporarily lower your blood pressure.
DRINK A FULL GLASS OF WATER 45 MINUTES BEFORE YOUR EXAM
If you can remove all types of beverages except for water for a week before your DOT physical, you will have a better chance of lowering your blood pressure. If this is not in the cards for you, then a full glass of water 45 minutes before you take your test will help flush your system, prepare you for your urine sample, and lower your sodium levels.
STAY WARM
Colder climates constrict the blood vessels because your body is tightening up to keep your temperature at normal levels. A natural survival mechanism, but horrible for taking a DOT blood pressure test. If you're waiting room is cold, or you live in a naturally chilly environment, dress yourself in extra warm clothes to reduce blood pressure temporarily.
EMPTY YOUR BLADDER
Usually this is never a problem because your DOT physical will require you to give a urine sample before you begin your exam, but if they give you the option to do it afterwards, tell them you want to wait until you can give a urine sample before starting the physical exam.
DO NOT HOLD YOUR BREATHE
Many drivers think that if they hold their breathe during their blood pressure test, then it will temporarily lower their blood pressure. This is will do the opposite! Breathe normally and calmly.
RELAX YOUR ARMS AND LEGS
Sitting in a relaxed position with back support, and your legs uncrossed will help to lower your blood pressure temporarily. During your test try to lean back into the chair with your arms calmly at your sides and your feet flat on the floor. Crossing your arms and legs restricts the blood vessels.
VISIT YOUR CHIROPRACTOR
Depending on how much time you have prior to your DOT physical, you should visit your chiropractor if you have back pain. Realigning your spine will help alleviate your discomfort. Back pain can cause unwanted stress during your exam.
DONT TALK IF YOU CAN HELP IT
Depending on your personality type, lots of banter back and forth between you and your doctor could raise your blood pressure levels a little bit. It is ok to chit chat with folks, but you should try to keep it to a minimum at least 5 minutes before your test.
EAT A BANANA
Bananas are high in potassium which has been known to lower blood pressure. Eat a whole banana the morning of your exam to help.
REMOVE NICOTINE AND CAFFEINE THE DAY OF YOUR EXAM
Its no secret that smoking cigarettes and drinking coffee raises your BP levels. If you can help it, try to not smoke, vape, or drink coffee the day of your exam to help pass your DOT physical
LOWERING YOUR BLOOD PRESSURE FOR THE LONG TERM
EXERCISE
Simply going for a walk daily will do wonders for your overall health. Granted your schedule is probably pretty tight being on the road for hours on end, but its important not to allow your overall health to take a backseat. A 15 minute walk around the areas where you rest or stop should do the trick.
EAT FRUITS AND VEGETABLES
It is difficult to pick the right foods when you are traveling, especially when sweets and sugary items are less of a hassle to carry with you. Take some time in your daily routine to prepare snack foods to take with you that are high in potassium and low on sugar/salt content. We have a great detailed source for good habits to pickup for 2020 if you want more information
SNACKS THAT CUT CRAVINGS AND ARE DELICIOUS
Blueberries, Strawberries, Raspberries
Oatmeal
Bananas
Dark chocolate (in moderation)
NO ALCOHOL, NICOTINE, or CAFFEINE
If you have high blood pressure, these items should be lowered drastically if not removed completely from your diet. If you can remove these items, but still need your caffeine, attempt to lower the overall intake to 1 cup per day. Slowly weening yourself off these items will help you have more energy and benefit your overall health. Chewing on a toothpick or straw can help moderate your smoking habit and keep your mind off the need for a cigarette. It's not easy, but you can do it!
LOWER YOUR FOOD PORTIONS
Fast food chains have a lot to do with this section considering it's so cheap to increase the size of your soda or french fries. Lowering your food portions and chewing your food slowly can help convince your stomach that you are full a lot sooner than eating fast. Try to cut your food portions down to smaller sizes and take your time while eating.
SLEEP LONGER
One of the main causes of elevated stress levels is drivers not getting enough sleep during their down time. The body needs to recharge like a battery and if you are only getting a few hours of sleep per night, that's a problem to your overall health. We realize that some shifts can last up to 11 hours at a time, but without the necessary sleep you won't be healthy enough to pass your DOT physical.
PRACTICE MEDITATION
The reason we say practice is because for beginners its often difficult to sit down and clear the mind of unwanted stress. It takes time to learn how to meditate properly and there are plenty of online courses to help you learn the proper format. The key is to focus on long breathing techniques and empty your mind.
RAISE YOUR WATER INTAKE
Simply replacing sugary drinks and coffee with water helps more than you think. Drinking a cup of cold water first thing in the morning will jumpstart your organs and also prepare your metabolism for the day.
FMCSA GUIDELINES FOR CERTIFICATION
A driver with a diagnosis of hypertension on treatment should have at least an annual certification. A CMV driver with a Blood pressure (BP) 140/90 may be certified for 2 years. First time BP elevated:
Stage 1 – BP 140-159/90-99 Certification Period 1 year
Stage 2 – BP 160-179/100-109 Certification Period 3 months as one time certification. Within the 3 months, if the blood pressure is below 140/90, the driver may receive 1 year certification.
Stage 3 – BP Reading >180/110 Disqualified. When the blood pressure is less than 140/90, the driver can be certified at 6 month intervals.
There are reasons the FCMSA has set these stipulations in place for your DOT physical. Driving with high blood pressure is a risk for you, your passengers, as well as other drivers on the road. You run the risk of having heart complications while in the middle of your shift. For your overall well being and the well being of others, never try to "cheat the system" when it comes to your DOT physical.
Another great way to help keep employees on the road, other than a healthy lifestyle, is to protect your drivers with fleet roadside assistance. We can completely customize each individual plan to fit your unique specifications. Call us at (844) 636-2573 for more information on how we can help save you money, time, and heartache.