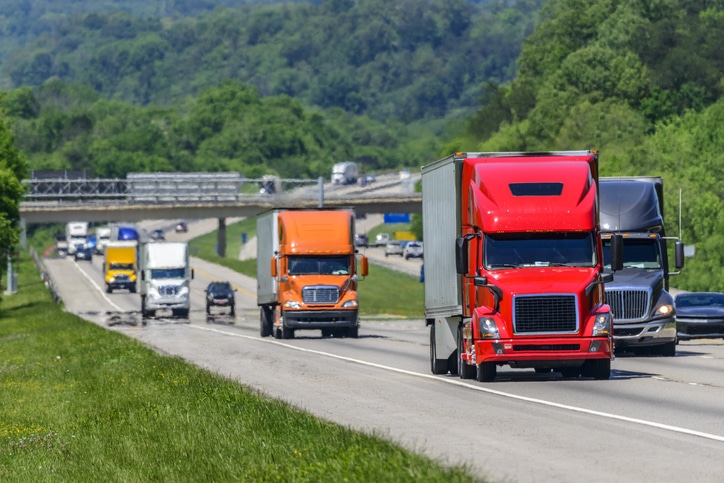 Due to the continuation of national emergency in the United States, the FMCSA will be extending the waiver for CLP drivers to continue operating commercial motor vehicles without the need for a CDL driver to be sitting in the front cab. CDL drivers will still need to be somewhere in the cab to maintain the compliance according to the waiver. The waiver extension will start on July 1, 2020 and end on September 30, 2020.
The waiver also continues to allow out-of-state CDL applicants to take driving skills tests in the state they currently wish to drive regardless of which state they received CDL training. This will also help expedite new drivers who wish to move to a different location to help with the increase in demand.
Now it seems like the extension really doesn't make a difference because the CDL holder still has to be somewhere in the cab during transit, but this opens up the opportunity for two drivers to take turns driving the truck while the other is sleeping. Which would allow for longer hauls with less breaks and increase overall efficiency for that route.
WHAT WAS THE ORIGINAL GUIDELINE FOR CLP HOLDERS?
Before the waiver was issued, all CLP holders were required to have a CDL holder accompany them in the front passenger seat for training purposes and overall guidance while out on the roads. While absences of drivers and State Driver Licensing Agencies closures increase, the need to "fast track" new drivers is apparent to deliver the influx of essential goods.
This waiver was issued out of necessity, but it could create new challenges. As time progresses and more new drivers are out on the road with minimal training, there could be a scenario where motor carriers and commercial businesses see an increase in accidents and safety compliance issues. The need for a trustworthy commercial roadside assistance motor club is necessary to help protect new and experienced drivers as well as motor carrier costs.
IS THERE A CDL DRIVER SHORTAGE?
It has been rumored that there is a truck driver shortage due to difficult times with the pandemic as well as an increase in demand for essential goods like soaps, disinfectants, and masks. When looking at the data from The Bureau of Labor Statistics for May 2020, transportation and warehousing decreased by 19,000 jobs. This can be misconstrued because the main factor causing this decline is from air transportation being grouped in the same category. Air transportation declined 50,000 jobs in May (over 500,000 in April), but the reasoning behind that is an obvious one. People are afraid to travel by air at the moment. Being locked up in a recirculated air box with unknown strangers doesn't seem like a good idea. Less people buying flight tickets, less need for jobs in that sector.
Based on the BLS data (other than air transportation), demand is increasing in couriers and messengers (+12,000), transit and ground passenger (+10,000), and warehousing/storage (+9,000) in May 2020. This proves that driver demand is on the rise and a possible increases in pay to help with the supply could be apparent in the future. This may be an opportune time to get your CDL if you were contemplating becoming a driver.
TRUCKING OPPORTUNITIES INCREASING IN MAY 2020
Looking at sources like trucking jobs on indeed.com, there are over 100,000 opportunities on that site alone. Some offering $1,200 a week. Granted, this is including tow truck drivers, not just heavy duty & tractor trailer opportunities, but the demand continues to increase month to month.
Another reasoning behind the increase for transportation opportunities is directly related to everyone changing their purchasing habits. Before the dangers of simply going to the grocery store, consumers had no issue picking up products from brick and mortar locations. Today, there has been an increase in expected online spending by 52 Billion. More and more people are requiring their standard goods and essentials be delivered to their home. That number is astounding when you think about it, the predicted forecasting was off by 52 billion dollars.
The outlook of the future, albeit a different way of life, is a bright one when it comes to the economy. If ecommerce continues to grow at staggering rates, we will all benefit with increases in driver pay and job opportunities.
Are you tired of paying too much for your commercial roadside plans? Want to save more money and increase your coverage options per vehicle? A representative is standing by at Encore Protection to help answer any questions or concerns you may have. Feel free to call us at 1-844-6ENCORE and see what a tailor made plan can do for you!