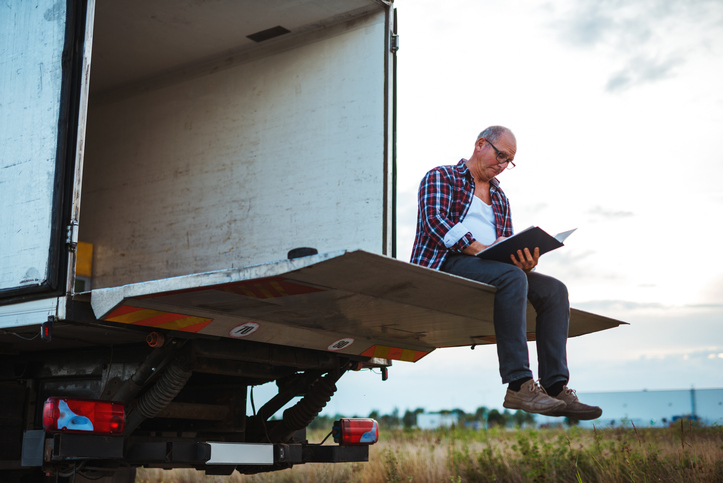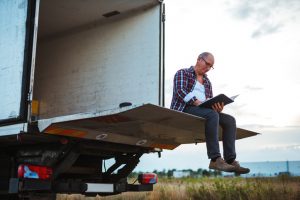 Are you look for ideas how truck drivers stay entertained on the road? Then we have a list of the most popular ideas truckers use to pass the time. Take a look and let us know if you have something you want to add to our list! WARNING: We do not condone the use of electronics or anything that would take your attention away from driving on the roads, these are ideas only for the times where you are parked and not physically driving your vehicle.
LOOK FOR CACHES
Are you the type of person who enjoys scavenger hunts for random small collectible items hidden by strangers across the world? Then Geocaching is for you! The concept is simple, sign up for the free membership at geocaching.com, and follow the instructions on how to get started. It uses GPS navigation with a smartphone or personal device to help you find the location of "buried treasure." The rules state that if you take an item, you replace the item with equal or greater value. Considering drivers are constantly traveling across borders, this could be a fun new game to help pass the down time between deliveries.
LISTEN TO AN AUDIO BOOK
You are probably already aware of the books on tape, but did you know that there are tons of online resources in addition? For example, audiobooks.com is a great source for any type of genre you are looking for. If this is your first account, you get a 30-day free trial just for signing up.
LISTEN TO A PODCAST
Over half the US population (165 million people) have listened to a podcast. So, you are probably aware of the increase in popularity. Whether its politics, entertainment, or informative, you can basically listen to any subject matter that peaks your interest to help you pass the time during your long haul.
PLAY HANDHELD VIDEO GAMES
Technology has advanced quite a bit in the handheld world of gaming. The graphics are amazing on some of these devices. For someone who grew up with an Atari 2600, I am still amazed at the amount of intensity these tiny powerful devices can accomplish. The Nintendo Switch, for example, allows you to play games online with friends and family. Many drivers enjoy it because they can play with their kids during down times if they have one at home as well as out on the road. Make memories and pass the time anywhere in the world!
PLAY A GAME ON YOUR PHONE
If you don't have the funds to purchase a $300.00 handheld gaming device for your long routes, then spend a few bucks on popular cell phone games. Search your phone's app store for "Most popular" and you'll be sure to waste your battery life consistently. Some of these games are super addictive! Usually you can get away with only spending $5.00 for the popular titles. A lot of these games will be free to download and require in-app purchases to continue progression. Be sure to read some reviews online before you download to make sure your choice will be right for you.
WOOD CARVING
Considered an age-old pass time, wood carving is still a great way to increase your creativity during your unload/load times. No need to worry if you have never tried this before, there are plenty of online tutorials to get you started. Bill Anderson, for example, has a beginners guide to wood carving on his Youtube channel that will show you all the tools you can use to get started. You do not necessarily need all the tools that he discusses, just a simple wood carving knife and block of wood will suffice. Sometimes just starting to carve without anything in particular in mind can help relieve stress and anxiety.
PHOTOGRAPHY
Since you are traveling to multiple places constantly, what better way to pass the time than to consider taking up photography? The world is a beautiful place if you take the time to notice. You don't need to be an expert on camera angles, or light directions to enjoy the pictures you take. Sometimes just simply recording your location and putting the photo in a scrap book is all you need. You will find after a few months of doing this, that you have created a wonderful source of nostalgia for your trips in the past.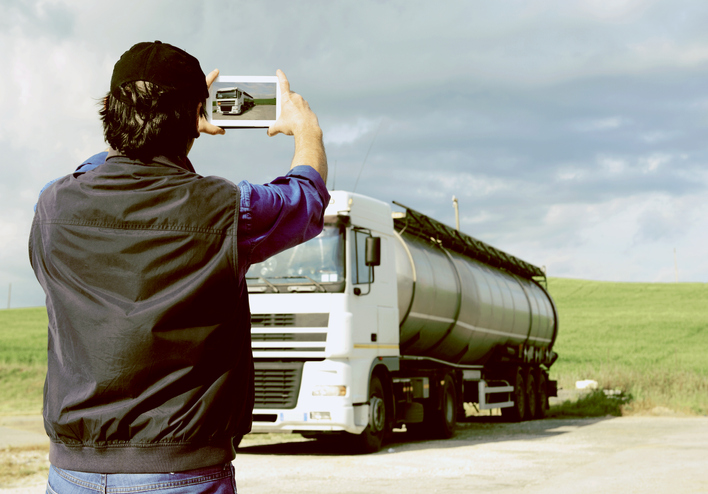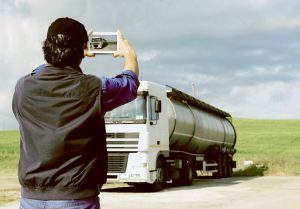 LISTEN TO MUSIC
This seems like an obvious answer, but simply listening to the radio is not your only option for music. There are tons of free downloadable apps for your phone that will allow you to search for your own genre of music. Pandora, and Spotify are really popular music streaming applications. If you don't mind listening to commercials between songs, then you can join these for free.
SPORTS
Listen to your favorite sports teams anywhere on the road. Some apps require a monthly subscription and others will allow you to stream for free, but you could be bombarded with notifications and commercials. Here is a great source for popular apps for streaming live sports that you can use to search for the best one. ESPN, CBS, and FOX SPORTS all have their own applications depending on which type of sport you desire to watch or listen to. Be sure not to watch anything while driving your route!
LISTEN TO STAND-UP COMEDY
Sometimes we just need to laugh. A great stress reliever and anxiety reducer, laughter can lower blood pressure and benefit your health overall. Most podcast applications that are available to stream have comedy in their search genres. XM radio also has a large source for old and new stand-up comedy for your enjoyment. Depending on your sense of humor, you have multiple options to choose from.
SLEEP
Another simple way to pass time is simply taking a nap. Especially if you lack sleep from your long routes. A quick 15-minute nap could help increase cognitive function as well as relieve stress. Taking time to sleep during your down time will also drastically increase your attention when doing monotonous tasks like driving the same route over and over.
WATCH A QUIBI
Have you heard of this yet? It is an interesting application with short stories and informative classes that only last a few minutes. This is perfect for those times where you only have 15 minutes to spare when your trailer is being loaded/unloaded. You can watch comedies, docu-series, and even inspirational shows.
EXERCISE
Considering most people don't exercise often, a great way to pass the time is to incorporate a work-out session for those down times. If you are hesitant to begin an exercise routine, then you should simply start off by walking around for 15 minutes. You would be surprised at the amount of benefits going for a short walk can do for your heart health. If you are interested in learning more about staying healthy while out on the road, we have a great source for lowering your blood pressure for your DOT physical.
TOUR THE LOCAL SIGHTS
This can be incorporated with photography as well. You will be driving to many popular tourist locations around the world, why not visit these locations and learn about different cultures? Tour the local shops, popular restaurants, and even nature sites. You have a great opportunity to see the world with your job, take advantage!
START A COLLECTION
Collecting little knick-knacks and keeping track of where you purchased them can be another fun way to pass the time during your trips. Simply search around for gift shops with unique items that are specific to the area or town. Some people use old printer's boxes that they can hang on the wall to display their collection at home.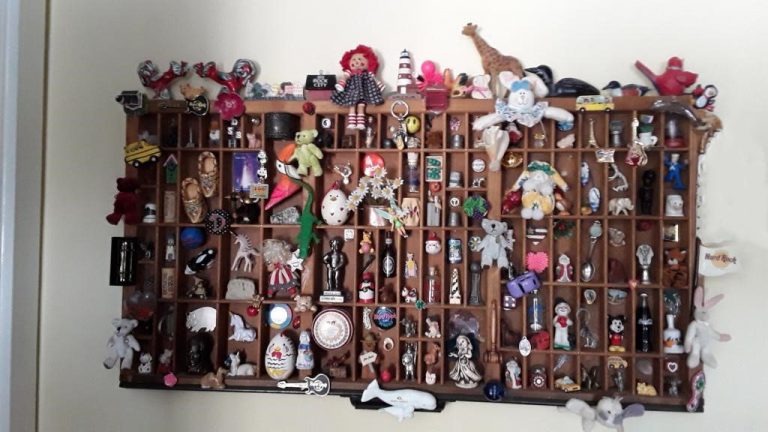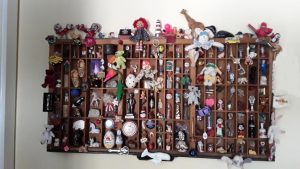 DOCUMENT YOUR TRIP ONLINE OR IN A JOURNAL
Another great idea that goes hand in hand with photography. Writing down your thoughts throughout the day is a great way for self-reflection, setting goals, boosting your memory, and relieving stress. You will find that looking back on your thoughts from years past will be a great source of nostalgia and introspection.
DISCOVER A NEW HOBBY
With multiple short down times throughout the day, why not take this time to start a new hobby? Learn an instrument, take up art, crossword puzzles or anything else that you have been considering. Life has a way of providing us with these opportunities, no sense in wasting them.
Do you have a hobby or a way to pass the time that isn't on this list? We would love to hear from you on our Facebook page! Leave us a comment with your additions and we can add them.
Are you looking for more information about what we can do for your fleet specifically? Encore Protection provides the best fleet roadside assistance on the market today. Contact us by phone at 1-844-6ENCORE and learn more about how we can save your company money while protecting your drivers out on the road!