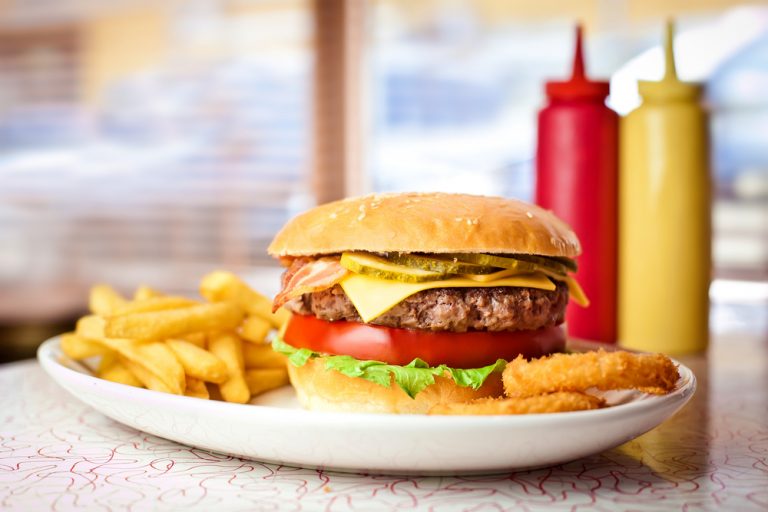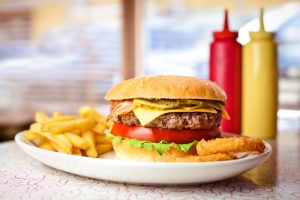 Part of life on the road — in fact, life anywhere — is food. As a trucker, you have a unique opportunity to try restaurants in every part of the country. To save you a bit of time or to get your must-visit list started, we have compiled our own list of what critics, locals and visitors alike describe as some of the best restaurants in the area. Let's start with regions east of the Mississippi.
The Northeast
1. Maine Diner (Wells, ME)
If you're driving through Maine, you've got to stop at Maine Diner. You will find the eatery on Route 1 in Wells. The diner boasts more than seven million customers and has been featured on Food Network's "Diners, Drive-Ins and Dives." Be sure to check out the daily specials if you are having a hard time deciding on what to order.
2. Farm to Table Bistro (Fishkill, NY)
Reviews of this restaurant use words like "amazing" and "delicious." If you want to be treated to some of the best service in New York while eating the most amazing food in the state, Farm to Table Bistro is a must.
3. Leo's Steak Shop (Folcroft, PA)
Leo's Steak Shop has the best cheesesteaks outside of Philadelphia, according to those in the know. If you are dying to try a cheesesteak, Leo's should be your first and only stop. Not only will you be delighted by an out-of-this-world sandwich, but you will be treated like a member of the family as soon as you walk through the doors.
The Midwest
1. Lakefront Brewery (Milwaukee, WI)
Lakefront Brewery is more than a place to grab a beer (which may not be a good idea if you are driving anyway). There's nothing that says you can't grab a bite to eat though. Since 1987, the brewery has been serving hungry people by the masses. If you're in time on Friday, be sure to find a seat at the fish fry.
2. Heggy's Nut Shop (Canton, OH)
We know that you don't always have time for a sit-down meal, so why not try a snack to go? Heggy's Nut Shop has premium nuts and candies unlike those you will find anywhere else. If you are traveling through Canton, Heggy's is as much of a must-visit as the Pro Football Hall of Fame.
3. Gene and Jude's (River Grove, IL)
Plan on eating in your truck when you stop at Gene & Jude's. The phrase they are known for is "No seats, no ketchup, no pretense, no nonsense." They mean it. Pull in, park, walk up to the window and order one of the best Chicago-style hot dogs in America.
The Southeast
1. The Beacon Drive-In (Spartanburg, SC)
The drive-in has been serving people from all over the country since 1946. Whether you want a hamburger or a chicken sandwich, maybe some fries or a dessert, you can't go wrong when you "call it" at The Beacon. You may find yourself adjusting your route so you can eat there again on the way home.
2. Abe's Bar-B-Q (Clarksdale, MS)
This restaurant has been serving genuine pit BBQ for more than 80 years. It stands to reason that they've gotten it perfectly right by now. Make sure you give yourself time to enjoy your meal. This isn't a place you want to simply get in and out quickly.
3. Marcy Jo's Mealhouse and Bakery (Columbia, TN)
It's easy to miss this restaurant in Columbia, TN. It looks like your grandma's house, complete with lacy curtains hanging in the windows. Reviews are wonderful for this restaurant, averaging "excellent." If you are longing for a home cooked meal, this is the place.
Other Restaurants of Note
1. JB's Fish Camp (New Smyrna Beach, FL)
JB's Fish Camp is what people picture when they think surf shack. Not only can you order a plate of amazing seafood, but you can rent a kayak or paddleboard and get out on the sparkling ocean. Be sure to stop if you are near New Smyrna Beach.
2. Zingerman's Deli (Ann Arbor, MI)
Sometimes you just need a quick grab and go. Whether you want a sandwich for lunch or want to grab a few to stick in your cooler, Zingerman's Deli is where it's at. Chef Mario Batali has called the deli his temple of deliciousness.
3. Cold Hollow Cider Mill (Waterbury Center, VT)
Consider yourself on a bit of tourist's adventure when you stop at Cold Hollow Cider Mill. The mill has tours besides absolutely perfect food. Stop there the next time you are in Vermont.
While getting quality food on the road is important to your health, making sure you're protected if anything goes wrong with your truck is just as vital. Reach out to our team today to discover the services we can offer you through fleet commercial roadside assistance.