Encore Protection is pleased to offer an Employer Group Program to the employees of Stanley Steemer. Encore Protection is a truly-affordable motor club program that offers its members 24/7 emergency roadside assistance coverage as well as additional benefits and savings on automotive maintenance, repair and travel.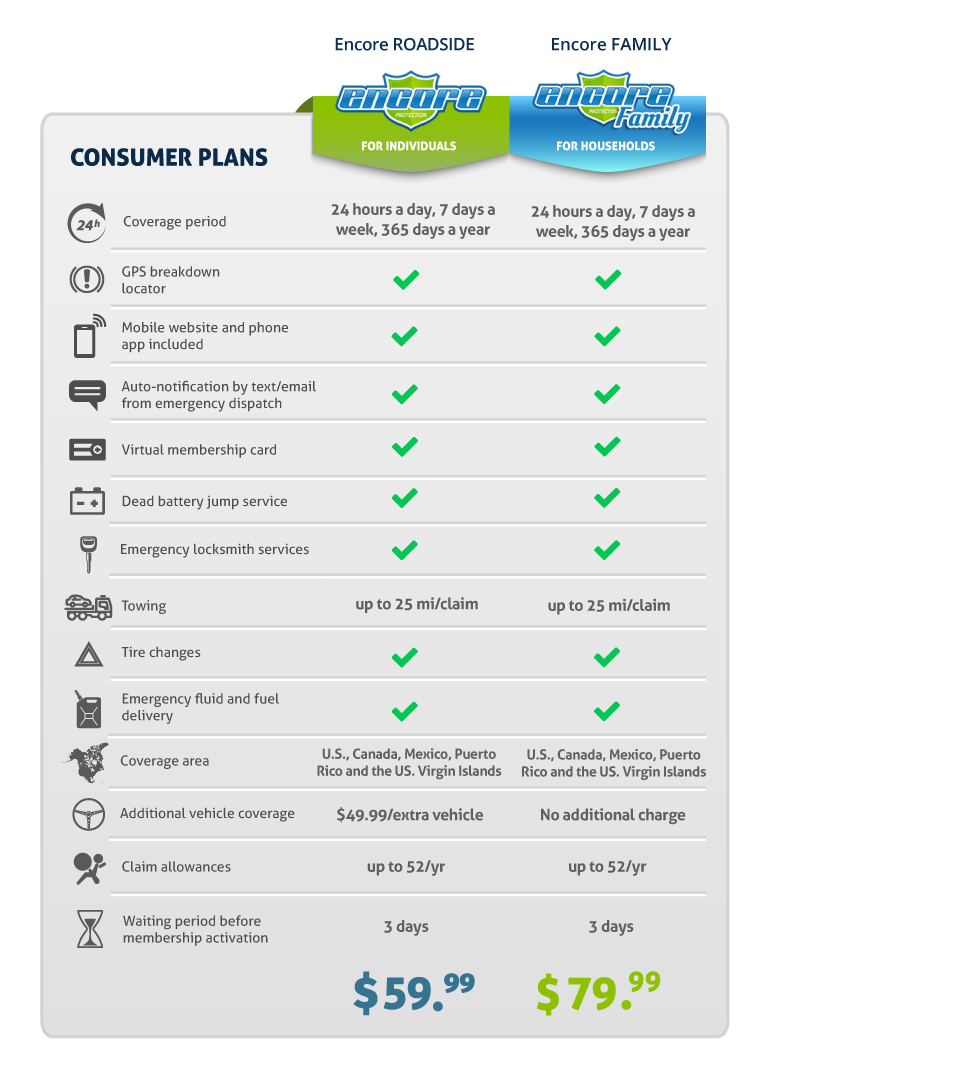 Our roadside assistance plans are designed to protect you and your family in the case of a breakdown – without breaking your budget. Not only do we offer more towing miles and more claims per year than many other roadside service companies, you can also pay per vehicle (instead of per person) to ensure all drivers are protected under one affordable plan.
We offer a number of different consumer-based roadside service plans, as well as something many of our competitors can't give you – high-quality, individualized customer service. You can speak directly with our team about your needs, and we'll ensure that you pick the roadside assistance plan that's perfect for you and your household – and we can even give immediate coverage!
Ready to travel with confidence? Learn more about each of our nationwide, 24-hour roadside assistance, and we'll get you back on the road. Please contact your dedicated Stanley Steemer Encore Protection representative by using the form below.